Place your order in 1-Minute!
1. Choose an item you want to buy, choose the quantity and press the button "BUY IT NOW"
2. Fill and complete the requested details and press the button "CONTINUE TO DELIVERY COST"
3. Choose your delivery location and press the button "CONTINUE TO PAY ON DELIVERY"
4. Lastly, press on the button "CONFIRM ORDER" to place your order.
Shopping for multiple items? Add all items to your cart and access your cart on the top right corner to checkout
PAY ON DELIVERY LOCATIONS: Greater Accra, Kumasi, Takoradi, Tarkwa & Obuasi, Cape Coast.
Outside these locations? No problem! We ship nationwide but a full payment must be made before shipment.

Description
The twin-jet rotating arm of the T 5 T-Racer surface cleaner is capable of removing dirt over large areas - for fast and efficient cleaning of large outside areas. Ultra practical: The surface cleaner can be adjusted so that the nozzle is positioned an ideal distance from the surface, depending on the surface being cleaned. This means that hard surfaces, such as stone and concrete, can be cleaned just as effectively as more delicate surfaces, such as wood. The T 5 T-Racer cleans in around half the time needed for a spray lance. What's more, the hood reliably protects you and your surroundings from spray water, and the 'hovercraft effect' makes manoeuvering simpler than ever. Even vertical surfaces, such as garage doors, can be cleaned efficiently thanks to the ergonomic handle. Suitable for pressure washer ranges K 2 - K 7.
FEATURES AND BENEFITS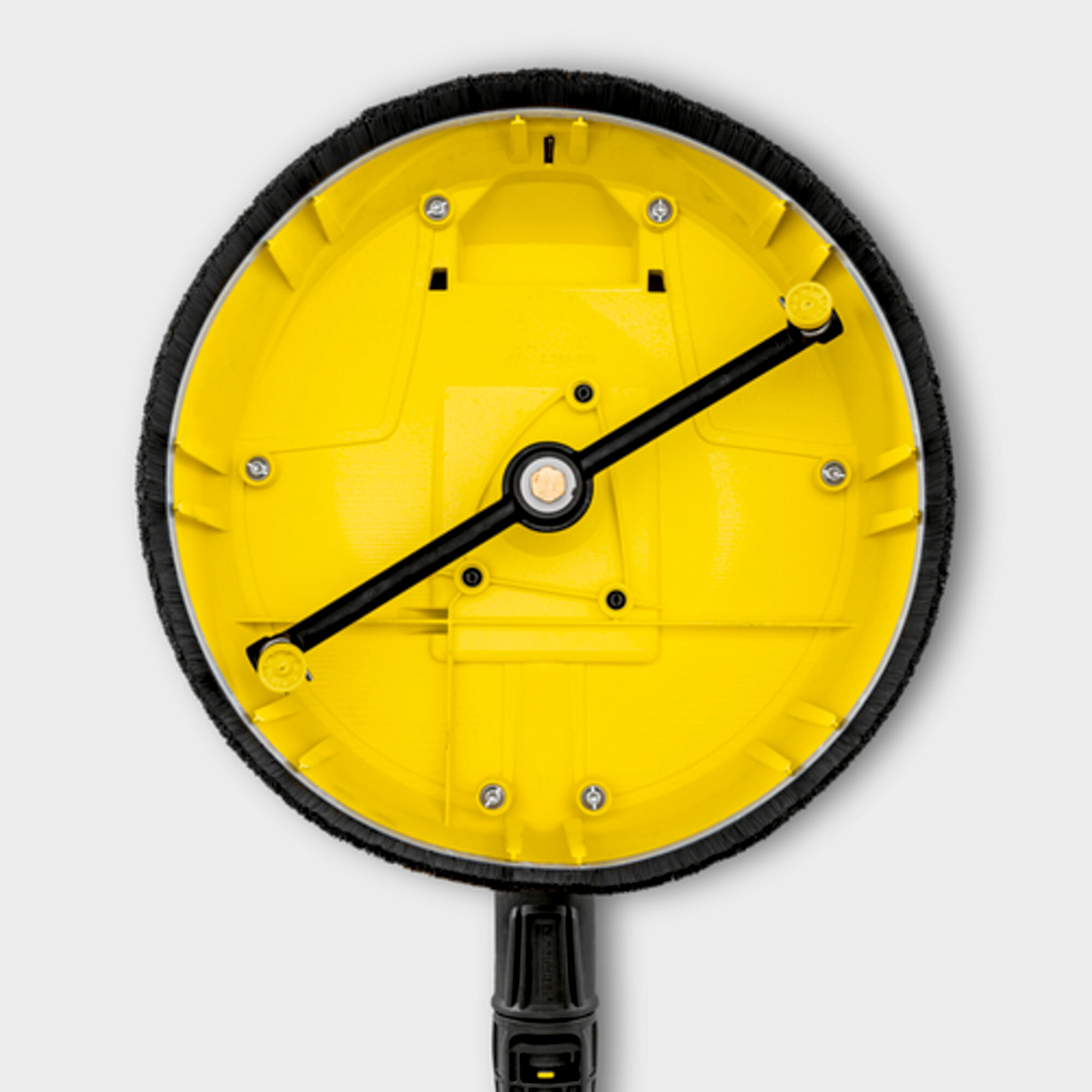 Two rotating flat jet nozzles
Splash guard
Splash-free cleaning.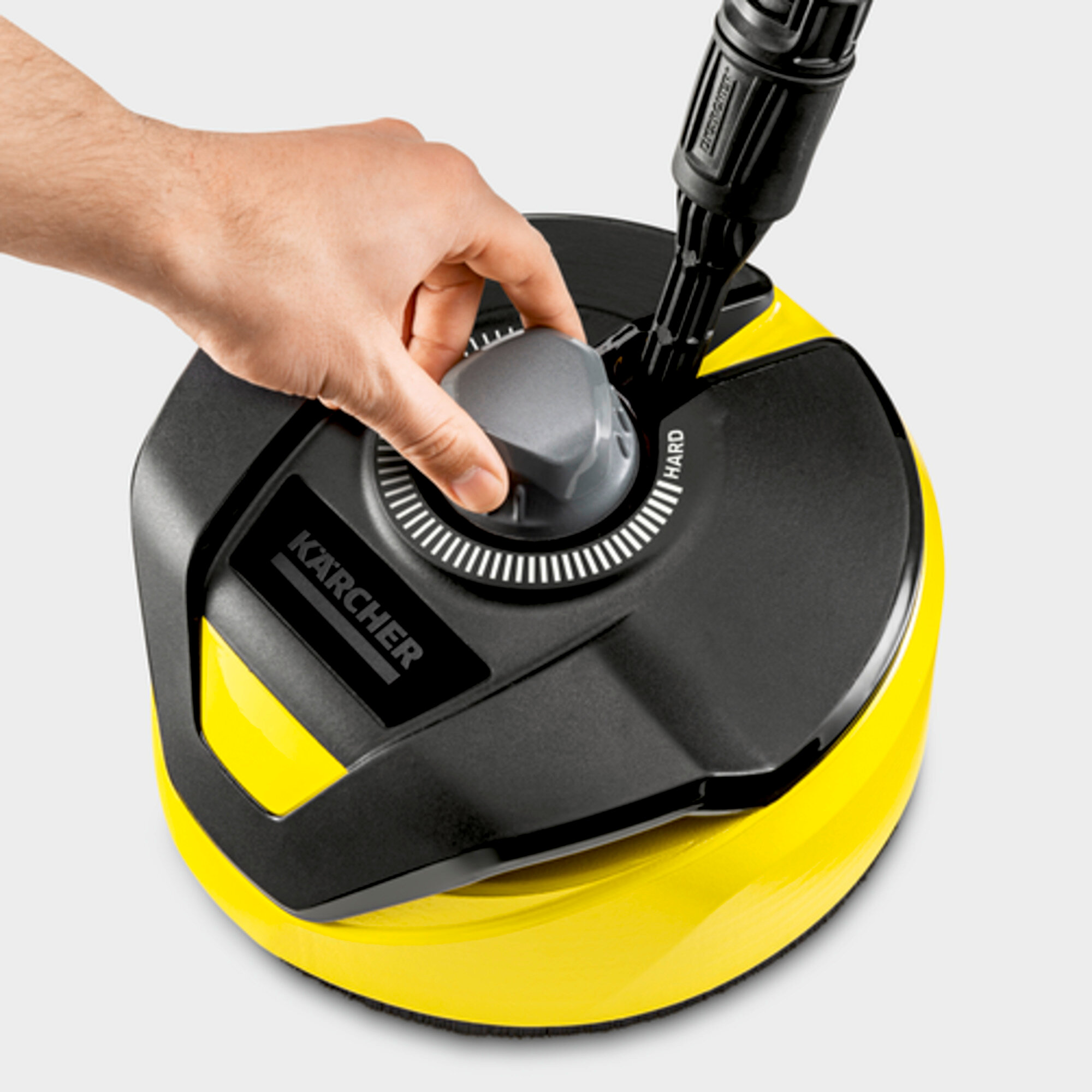 Height adjustable
Cleaning of sensitive and non-sensitive surfaces such as wood and stone.
Handle
Easy cleaning of vertical surfaces.
Hovercraft effect
The surface cleaner hovers over the floor and guarantees easy cleaning.
SPECIFICATIONS
Technical data
| | |
| --- | --- |
| Weight (kg) | 1.4 |
| Weight incl. packaging (kg) | 2.4 |
| Dimensions (L × W × H) (mm) | 708 x 280 x 995 |