Place your order in 1-Minute!
1. Choose an item you want to buy, choose the quantity and press the button "BUY IT NOW"
2. Fill and complete the requested details and press the button "CONTINUE TO DELIVERY COST"
3. Choose your delivery location and press the button "CONTINUE TO PAY ON DELIVERY"
4. Lastly, press on the button "CONFIRM ORDER" to place your order.
Shopping for multiple items? Add all items to your cart and access your cart on the top right corner to checkout
PAY ON DELIVERY LOCATIONS: Greater Accra, Kumasi, Takoradi, Tarkwa & Obuasi, Cape Coast.
Outside these locations? No problem! We ship nationwide but a full payment must be made before shipment.

Description
The WD 1 multi-purpose vacuum cleaner: Powerful with a power consumption of only 1,000 watts. With robust and shock-proof 15 litre plastic container. These compact machines offer exceptional advantages: these versatile machines are designed for space-saving storage and short work times. WD 1 multi-purpose vacuum cleaners are ideal for cleaning around the home, cellars and outside areas as well as car interiors or picking up small water volumes. Features: Foam filter for wet vacuuming, cartridge filter and paper filter bag for dry vacuuming, universal clips floor nozzle with mixed insert, blower function, accessory storage, cable hook and ergonomic carrying handle.
FEATURES AND BENEFITS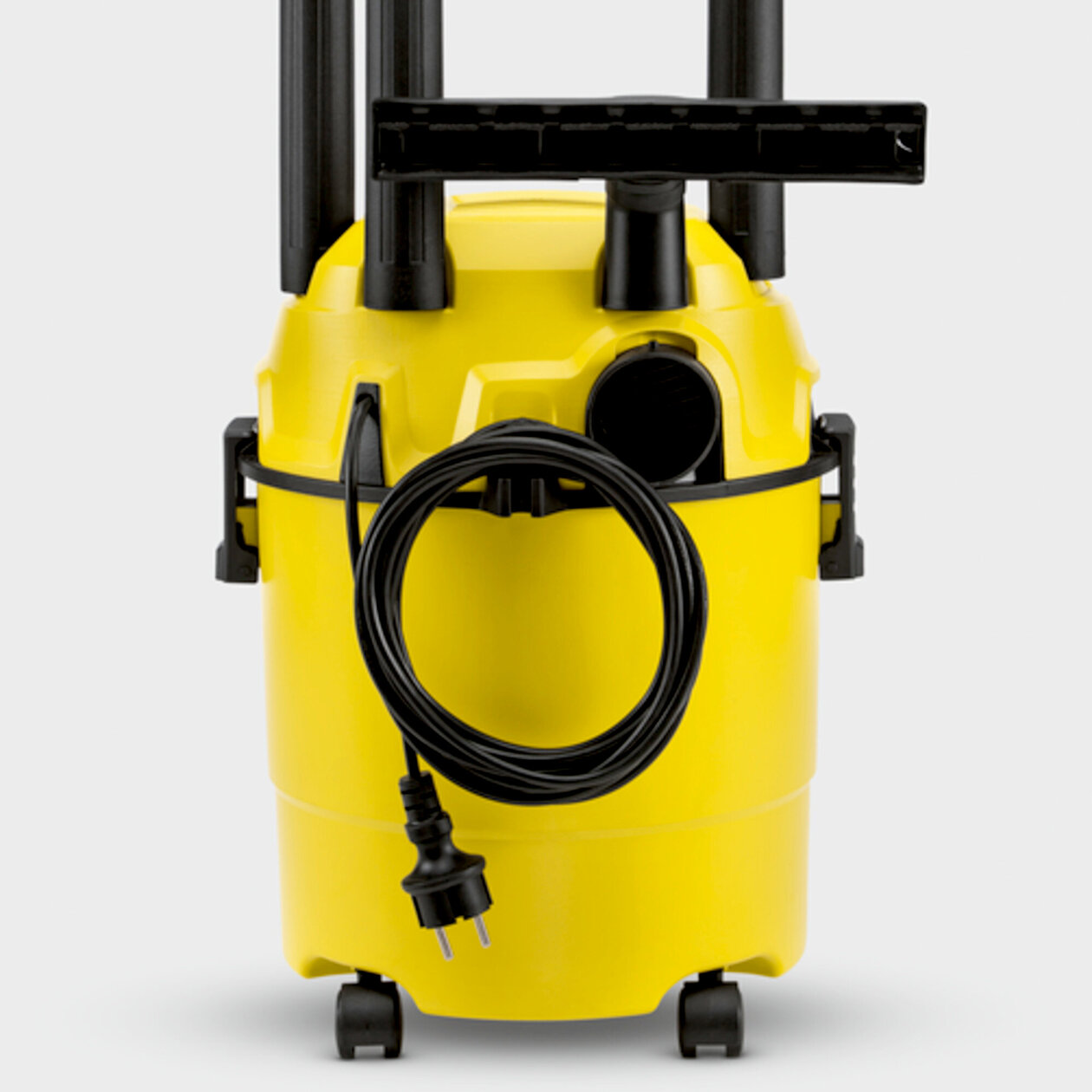 Practical cable and accessory storage
Space-saving, safe and practical storage of included accessories.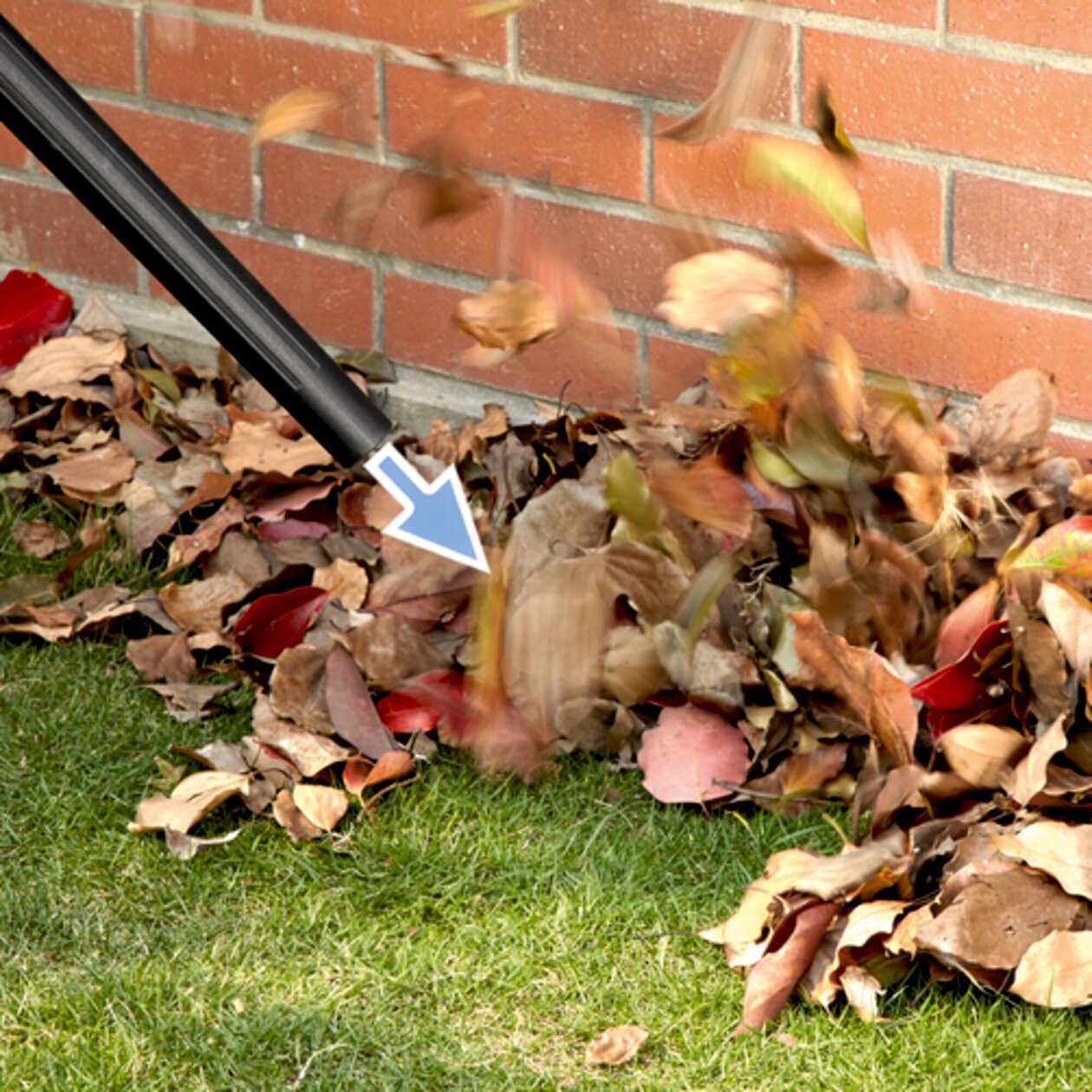 Practical blower function
Where vacuuming is not possible, the practical blower function can be used.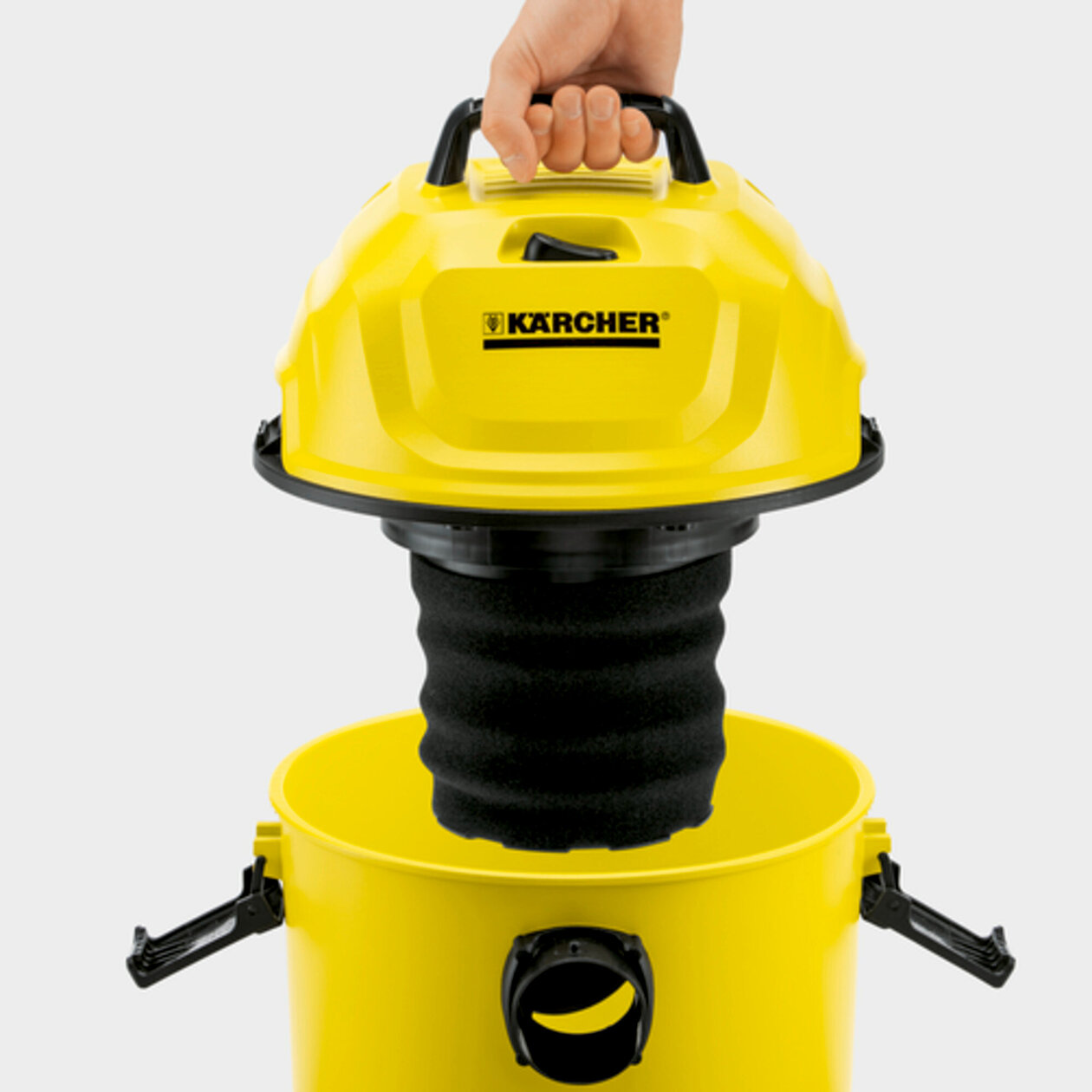 Ergonomically shaped carrying handle
Device is easy and convenient to transport.
Diverse applications
Effortlessly pick up wet and dry dirt.
Compact design
Flexible and versatile use.
Space-saving storage.
Low weight
For convenient, easy handling of the machine.
Plastic container
Robust and impact resistant.
SPECIFICATIONS
Technical data
Actual suction power* (Air watts)
160
Energy use (W)
1000
Container capacity (l)
15
Container material
Plastic
Power cable (m)
4
Standard accessory ID (mm)
35
Current type (V/

Hz

)
220 - 240 / 50 - 60
Weight without accessories (kg)
3.7
Weight incl. packaging (kg)
5.5
Dimensions (L × W × H) (mm)
331 x 352 x 461
--
* Measured at the suction tubes according to the IEC 60312 standard.
Equipment
Suction hose, 1.8 m
Suction tubes, 3 piece(s), 0.35 m, 35 mm, Plastic
Wet and dry floor nozzle, clips
Cartridge filter, Standard
Foam filter
Crevice nozzle
Paper filter bag, 1 piece(s)
Blower function
Accessory storage on the device