Place your order in 1-Minute!
1. Choose an item you want to buy, choose the quantity and press the button "BUY IT NOW"
2. Fill and complete the requested details and press the button "CONTINUE TO DELIVERY COST"
3. Choose your delivery location and press the button "CONTINUE TO PAY ON DELIVERY"
4. Lastly, press on the button "CONFIRM ORDER" to place your order.
Shopping for multiple items? Add all items to your cart and access your cart on the top right corner to checkout
PAY ON DELIVERY LOCATIONS: Greater Accra, Kumasi, Takoradi, Tarkwa & Obuasi, Cape Coast.
Outside these locations? No problem! We ship nationwide but a full payment must be made before shipment.

Description
The exceptional VC 5 by Kärcher proves that a vacuum cleaner does not have to be large to be powerful. Despite its small size, the handheld vacuum cleaner dazzles with its unique cleaning performance that effortlessly puts it on a par with large canister devices. Thanks to its patented triple-telescope system, the device can be reduced to half its size. Simply press a button and push together – the vacuum cleaner is one of the most compact in the world and can be stored in even the smallest household. The VC 5 owes its strong performance to its switchable Kärcher dry floor nozzle with flexible joint. The nozzle was developed specially for this device and has low power consumption, using its particularly compact design and special air channel to produce maximum power. A further highlight is the bagless filter system with integrated filter cleaning, which saves on expensive replacement filter bags. The filter box can be removed easily, ensuring rapid filter emptying. The VC 5 is a little powerhouse with extremely high performance.
FEATURES AND BENEFITS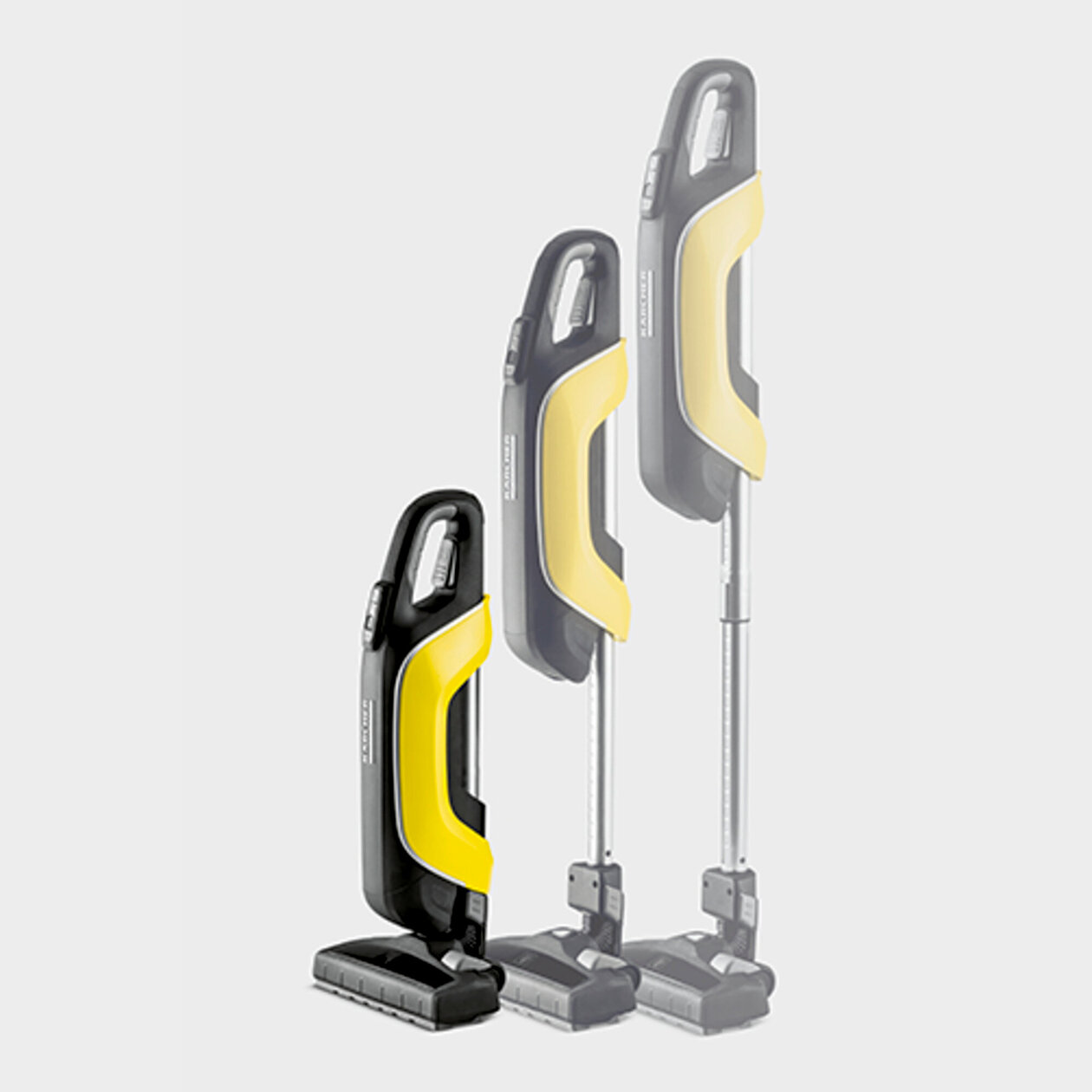 Triple-telescopic suction tube
The device can be reduced to half its size at the push of a button. Easily stored in the smallest of spaces. Individual size adjustment.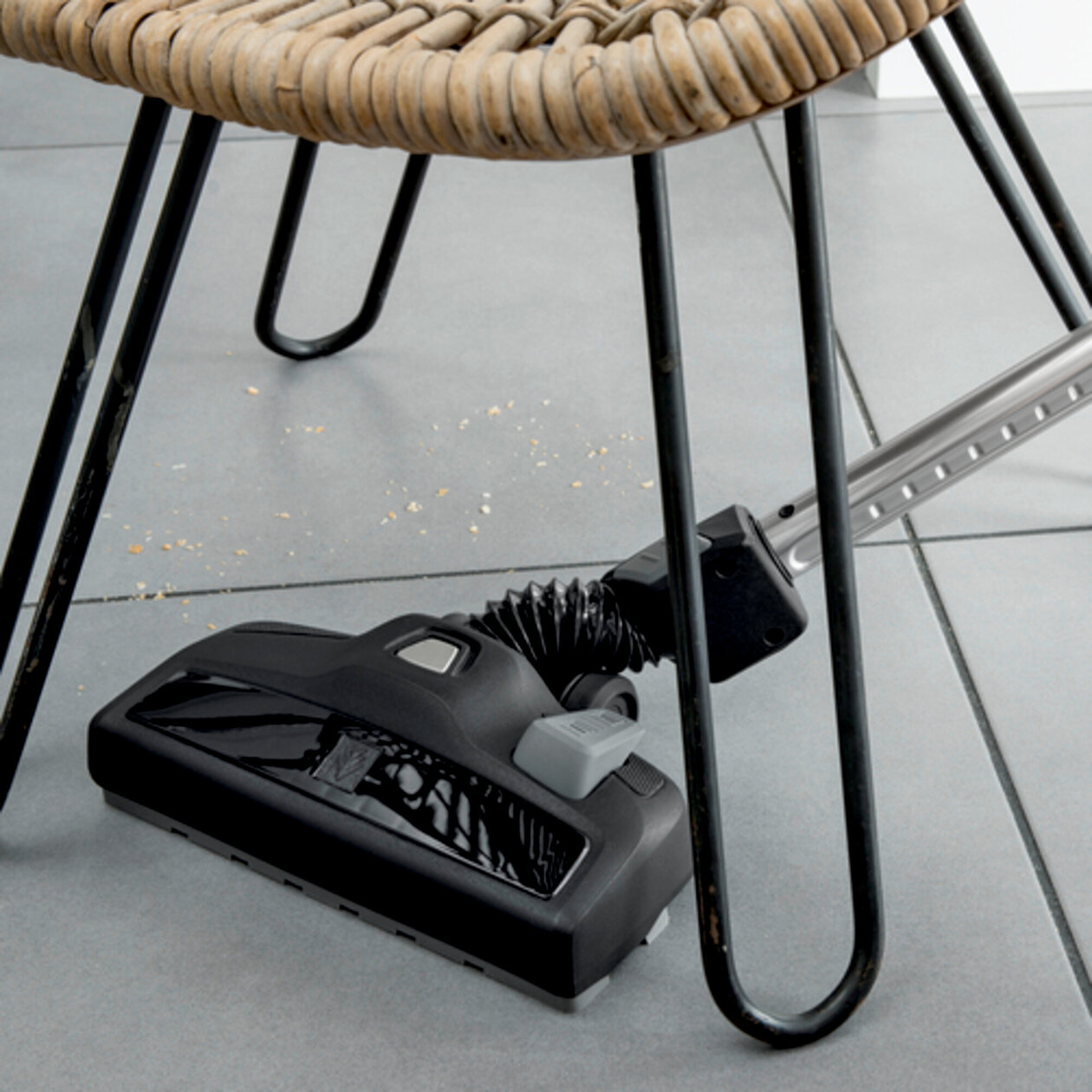 Switchable dry floor nozzle with flexible joint
Excellent cleaning performance like large canister vacuum cleaners. Excellent manoeuvrability and easy to clean under furniture.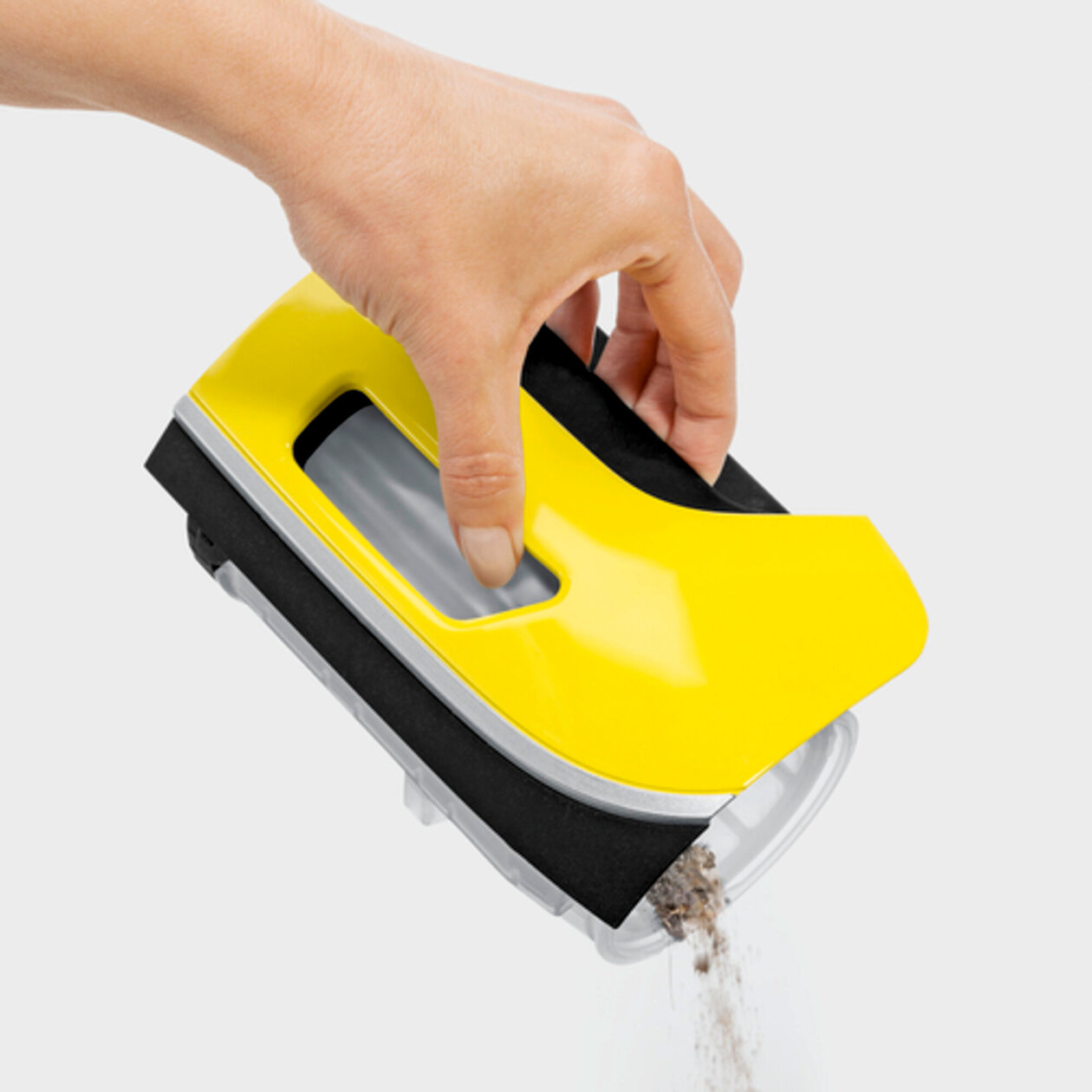 Three-stage bagless filter system
No need to buy replacement filter bags. Reliable dirt absorption in the device.
Two-stage filter cleaning function
Automatic filter cleaning when the filter cover is opened.
Removable filter box
Removing the filter from the device is extremely easy.
Quick and easy filter emptying.
Magnetic parking position
Quick and secure device parking during working interruptions.
Compact transportation of the device.
Four-stage power control
The power can be adjusted quickly and easily to suit the particular application.
Detachable floor nozzle
Option to attach additional accessories for ideal cleaning in every area of the home.
2 cable hooks with quick-release function
Cable allows for space-saving storage on the rear of device and easy removal thanks to the rotating hook design.
SPECIFICATIONS
Technical data
Operating radius (m)
8.5
Sound power level (dB(A))
77
Cable length (m)
7.5
Current type (V/

Hz

)
220 - 240 / 50 - 60
Weight without accessories (kg)
3.2
Weight incl. packaging (kg)
4.2
Dimensions (L × W × H) (mm)
182 x 261 x 621
Equipment
Soft grip handle
Power control, with 4 power levels
Telescopic suction tube
HEPA filter, HEPA hygiene filter (EN 1882:1998)
Upholstery nozzle
Removable filter box, with main and long-life filter
Filter cleaning function, for main and long-life filter