Place your order in 1-Minute!
1. Choose an item you want to buy, choose the quantity and press the button "BUY IT NOW"
2. Fill and complete the requested details and press the button "CONTINUE TO DELIVERY COST"
3. Choose your delivery location and press the button "CONTINUE TO PAY ON DELIVERY"
4. Lastly, press on the button "CONFIRM ORDER" to place your order.
Shopping for multiple items? Add all items to your cart and access your cart on the top right corner to checkout
PAY ON DELIVERY LOCATIONS: Greater Accra, Kumasi, Takoradi, Tarkwa & Obuasi, Cape Coast.
Outside these locations? No problem! We ship nationwide but a full payment must be made before shipment.

Description
The NT 38/1 Me Classic wet and dry vacuum cleaner effortlessly removes large quantities of liquids, dust and coarse dirt. The powerful 1,500 Watt turbine makes this possible. The conveniently compact vacuum cleaner is fitted with a robust 38-litre container. The NT Classic machine also offers reliable filter technology. One of the highlights of the machine is its Easy Service Concept, which ensures reduced operating and maintenance costs.
FEATURES AND BENEFITS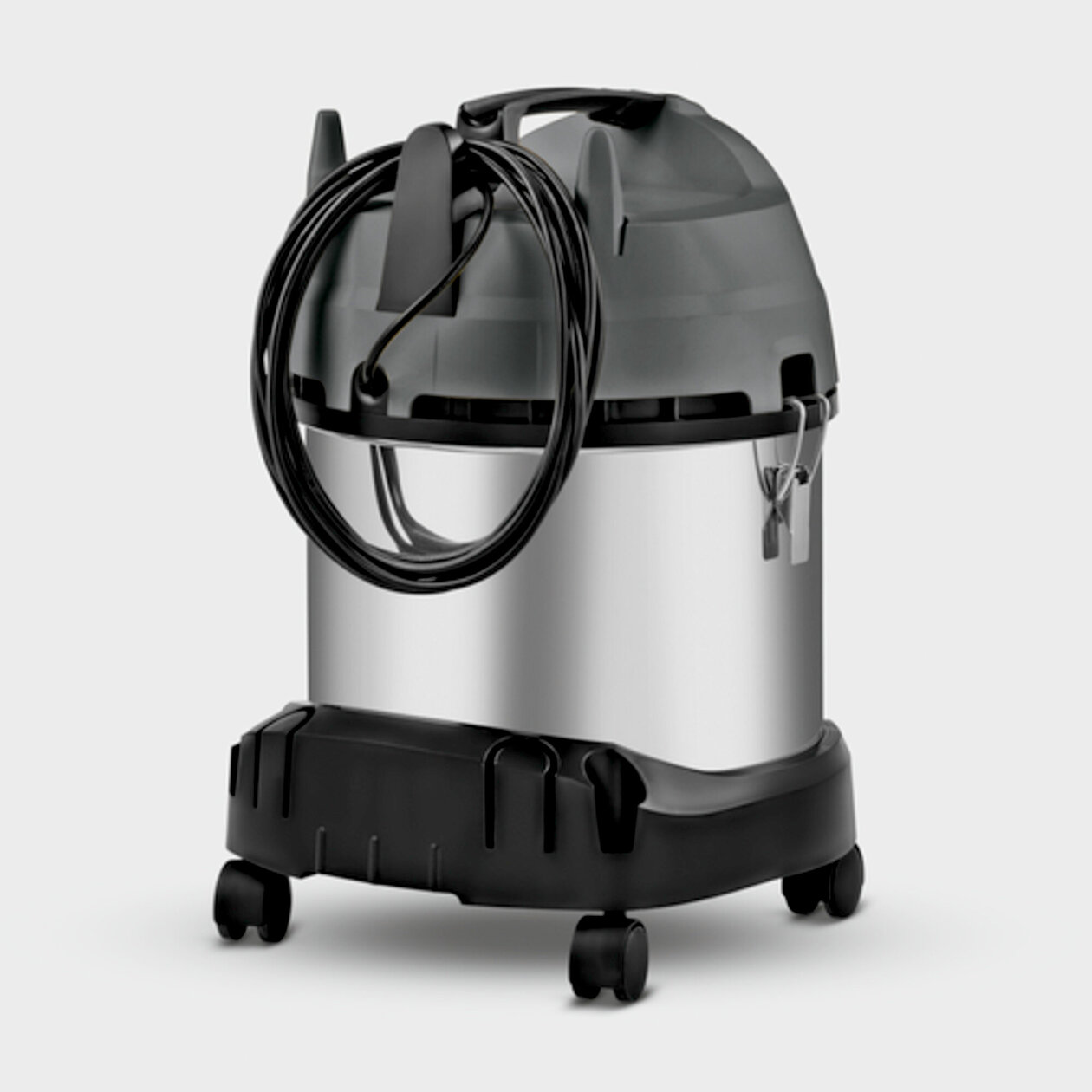 Compact, robust and mobile
Excellent stability, easy manoeuvrability and convenient transport thanks to its slimline form and 4 castors. The bumper offers secure all-round protection for the vacuum cleaner and equipment.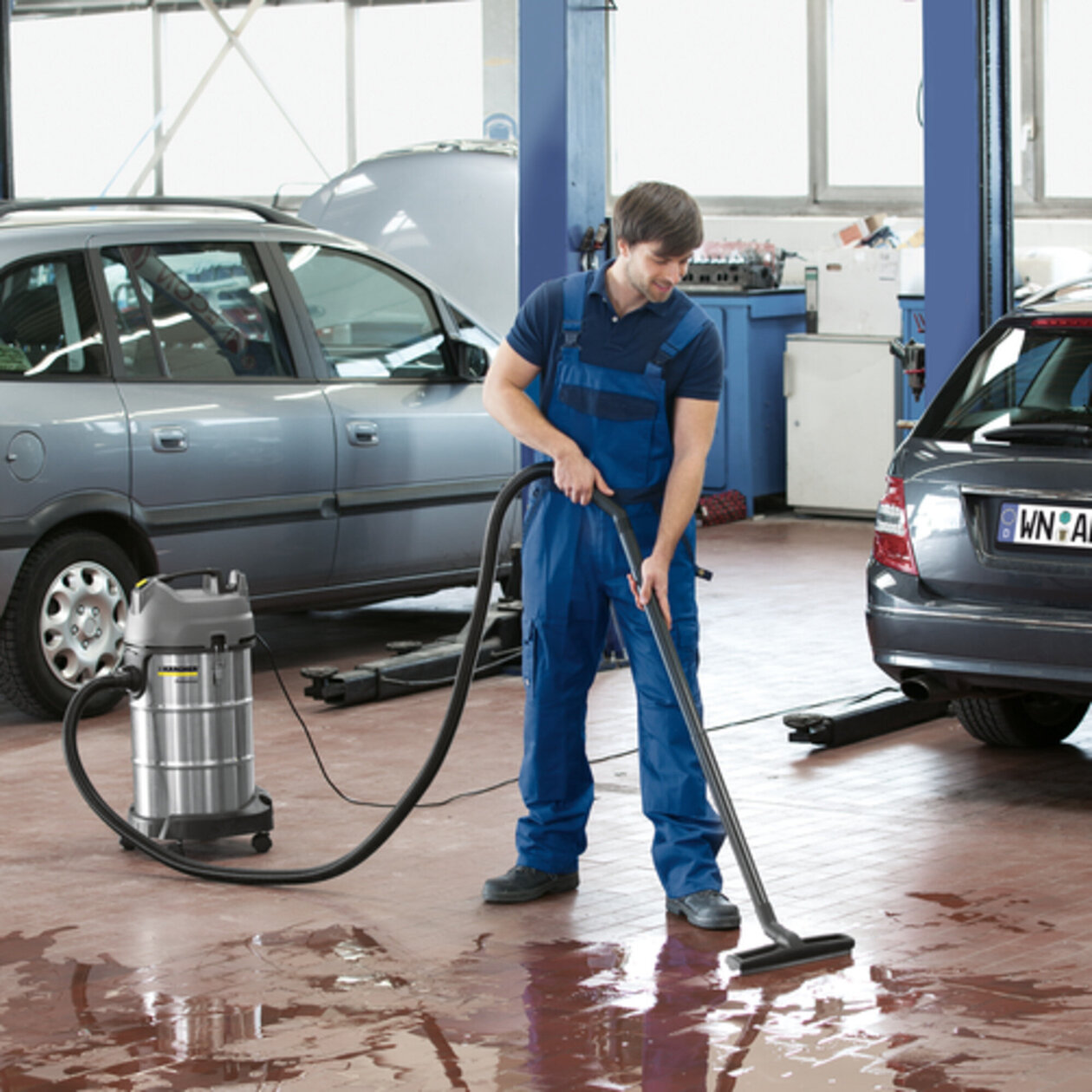 Excellent suction power
NT Classic devices with a powerful 1,500 W turbine reliably remove a wide range of dirt. For excellent cleaning results.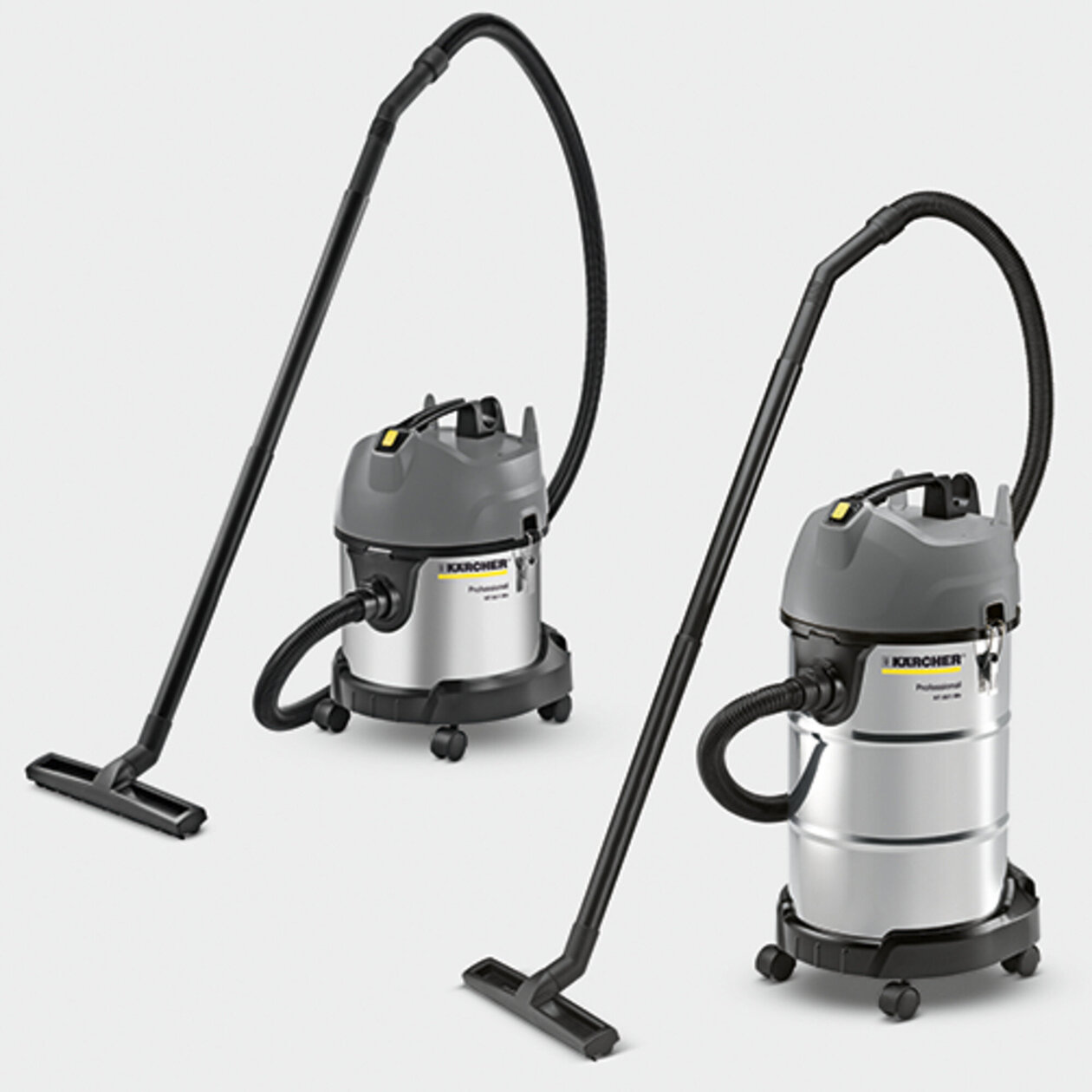 Service and comfort
Sensationally fast: the Easy Service Concept allows removal of the turbine in just 44 seconds. The rapid turbine change not only saves an enormous amount of time, but also costs.
Vacuum without filter bags
NT Classic single-motor machines feature tried-and-tested Kärcher cartridge filters.
The cartridge filter enables sustained suction without a filter bag.
SPECIFICATIONS
Technical data
Current type (Ph/V/

Hz

)
1 / 220 - 240 / 50 - 60
Air flow (l/s)
75
Vacuum (mbar/kPa)
268 / 26.8
Container content (l)
38
Container material
Stainless steel
Rated input power (W)
1600
Standard nominal width
C-ID 35
Cable length (m)
6.5
Sound pressure level (dB(A))
76
Weight without accessories (kg)
8.5
Dimensions (L × W × H) (mm)
375 x 360 x 735
Equipment
Filter bag, 1 piece(s), Paper