There are a few tools you won't be able to live without whether you know a thing or two about mending things, or if you're thinking about getting into the DIY game for the first time. A good Small Cordless Drill is the most important of them.
These battery-powered tools will allow you to drill items all around the shop without breaking a sweat, and they may be a lifesaver if anything breaks and you don't want to contact someone with true qualifications to assist you.
Why Do Cordless Drills Matter to DIYers?
A cordless drill is a must-have for every toolkit. However, if you're a frequent DIYer, you could desire or perhaps require many. When dealing with a lot of screws, an impact driver can help, and a heavy-duty drill with a hammer mode is necessary when working with masonry, but the same drill will kill your arm if you need to work overhead, so a small cordless drill can come in helpful as well. Power, speed, and run time are the most important elements to consider, but drills may also be evaluated for battery recharge time, handling, clutch settings, size, and weight—all of which might make one drill more suited for particular jobs than another.

There's a proper small cordless drill for any project, whether you're hanging curtain rods on drywall, putting shelves on a brick wall, or constructing a deck.
Best Drill for Small Projects
For odd projects around the house, such as putting up wall shelves, hanging photos, assembling furniture, and installing curtain rods, all you need is a lightweight drill. When you're simply drilling a few holes or driving a few screws, a large battery isn't essential. Furthermore, a smaller battery might reduce the weight of your cargo by a few pounds.
Drilling in Tight Places
Drills with long handles and bulky batteries can be unwieldy in tight spots, like under a sink or in corners. They can also cause fatigue when working overhead. The best drill in these cases is a compact pistol-style models of small cordless drills.
How to Select the Small Cordless Drill for Your Needs?
Drills are a must-have tool for both home improvement and trade professionals. Bore holes, loosen or tighten fasteners, and even chisel away materials may all be done with the appropriate drill. When you combine this with the ability to utilize it on a range of surfaces and materials, you have a winning combination. You'll also be able to complete a range of DIY jobs and projects with ease.
Drills come in a variety of sizes and shapes Take a minute to analyze your future drilling goals before narrowing down your search.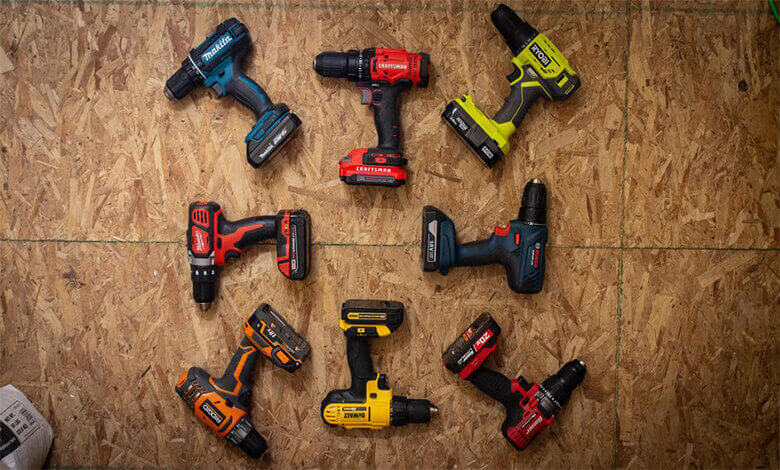 3 Incredible Hacks Performed with Small Cordless Drill
Longer-lasting batteries, variable-speed controls, and keyless chucks have transformed drills into one of the most useful tools in your toolkit. Here are some methods to take your ordinary Small Cordless Drill to the next level, ranging from useful to entertaining.
Pilot Holes that are Straightforward
You may occasionally find yourself working with a temperamental material that splits easily when hammered into. Drilling a pilot hole is the ideal approach, but what if you don't have the right size bit on hand? Sure, you could go to the hardware store, but why not start your pilot hole with a nail instead?
Simply remove the head of the nail and place the body of the nail in your drill chuck, and you're ready to go!
Magnetic Screw Holder in a Flash
This hack is for you if you've ever struggled to find fasteners or drill bits when halfway through a job, trying to get them out of a pocket. Attach a strong magnet to the frame of your small cordless drill with a dab of superglue (or even hot glue) at the ideal location to keep screws and loose materials conveniently accessible while you work.
A Depth Stop That's Easier to Use
You've probably seen the method of marking a drill bit with electrical tape when you want to stop a hole at a specified depth. That's a nice technique, but if you're drilling several holes, the tape can quickly get ragged, and it's no longer a reliable depth stop. Use a permanent marker to indicate the intended depth instead, and you'll get a lot more mileage out of it before it goes out. Simply clean the drill bit with paint remover or Goo Gone when you've done your job, and the marker ink should come right off.
Choose a marker color that sticks out against the drill bit to make this hack more effective. Depending on the type of twist drill bit you choose to use, you should have a few markers in your tool bag.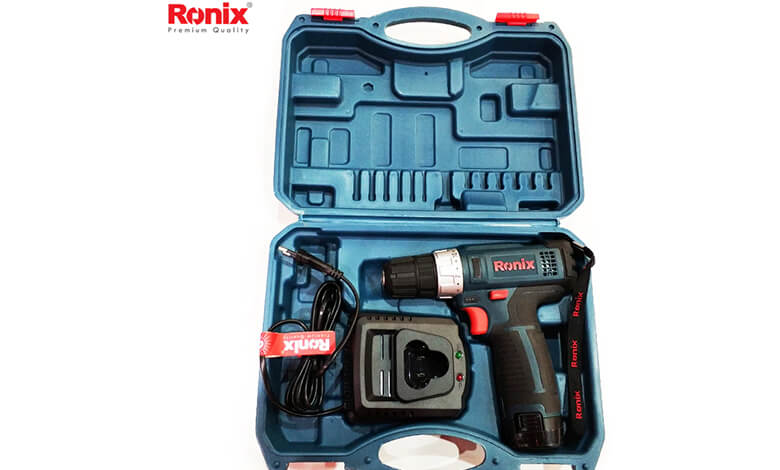 How to Select the Small Cordless Drill for Your Needs?
Drills are a must-have tool for both home improvement and trade professionals. Bore holes, loosen or tighten fasteners, and even chisel away materials may all be done with the appropriate drill. When you combine this with the ability to utilize it on a range of surfaces and materials, you have a winning combination. You'll also be able to complete a range of DIY jobs and projects with ease.
Pay attention to voltage, battery capacity, and torque, as well as the numerous purchase choices available, to guarantee you acquire the finest cordless drill for your budget and purpose.
Drills without a battery or charger are referred to as "bare drills" (which is fine if you already own a compatible battery and charger from a tool from the same manufacturer)
The tool, a battery, and a charger are included in the base or independent kits.
Interchangeable chucks, several batteries, and a plethora of accessories may be found in advanced kits.
Batteries come in a variety of capacities, enabling you to utilize lighter, lower capacity (Ah) batteries when weight is a concern, or heavier, greater capacity batteries when you need the longest run-time possible between charges. It's best to have two or more batteries on hand, so you may use one while charging the other.
It's also a good idea to evaluate small cordless drill based on their no-load speed (the fastest it can go when it's not drilling holes or driving screws), as the speed will vary depending on the task.
Added Bonus
Additionally, all small cordless drills may be used for both drilling and screwdriving. Combi Drills differ differently from other drills in that they also include a hammer action for masonry work. You probably don't need that much power if you live in an apartment with plasterboard walls.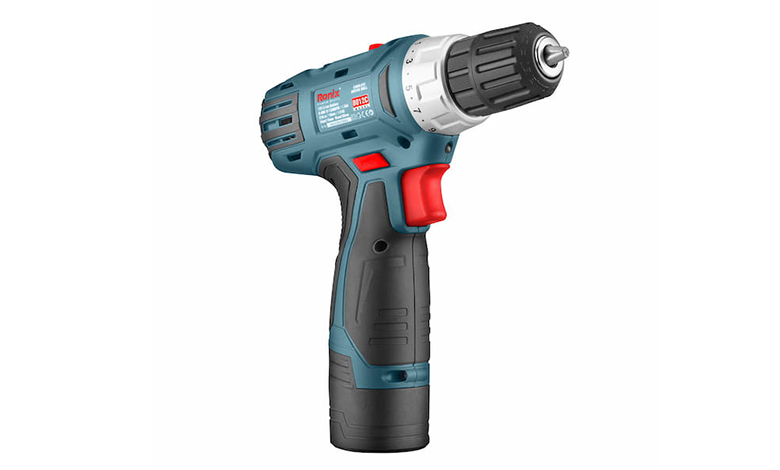 Best Small Cordless Drills
Whenever you're working on a project, Drill is your right-hand guy. Upgrade to a more practical small cordless drill, and if you get one that also serves as an impact driver, you'll save space in your toolbox. The majority of the drills in this overview will be used for basic DIY projects.
1. BLACK+DECKER 20V MAX Cordless Drill
Features:
Lithium ion Battery – Always Ready, can last up to 18 months on a single charge
The 24-position clutch prevents stripping and overdriving screws by offering an extra degree of control.
The soft grip handle adds to the user's comfort during use.
30 accessories in total to assist you in getting the task done
· A component of the 20V* MAX System – A System that Demands Your Attention
2. AVID POWER 20V MAX Lithium ion Cordless Drill, Power Drill Set with 3/8 inches Keyless Chuck, Variable Speed, 16 Position and 22pcs Drill Bits (Red)
Features:
Multifunctional Battery Pack: 20V 1.5Ah Lithium-ion battery pack with USB output for phone charging and capacity indication in real time.
15+1 Torque (260 In-lbs) Settings: The 15+1 torque (260 In-lbs) settings enable precise control for driving in/out screws and drilling into

 

wood, ceramics, drywall, plastics, and even metal without stripping. Drilling into wood with a maximum torque of 13/16" (20mm) or steel plate with a maximum torque of 3/8" (10mm).
Ergonomic Design: The compact and lightweight design, together with the excellent motor, reduces fatigue in most daily screwing and drilling operations; the rubber-covered handle gives a secure grip and allows for one-handed use.
· Efficient Work: A flexible shaft might be employed in places where driver bits are difficult to reach, and an LED light illuminates dark working areas. Precision operation is provided by a variable speed (0-550RPM) with an electronic brake function.
3. Ronix 8012c Cordless Drill Driver, Mega Series, 12V
Features:
Compact, Powerful, and high efficiency motor enables top performance in different functions
Ergonomic compact structure that weighs only 1kg and perfectly suitable for work in confined spaces
21 clutch setting enables efficient and accurate screwing and reduces fastener damage
2-sleeves keyless chuck type useful for many different applications
High performance and long life 1.5 Ah Lithium battery
2 speed functions competent for both high-speed and high-power applications
Efficient in hard-to-reach and dark places thanks to the best LED work light
High resistance body designed with rubber grip decreases the risk of damage in case of falling or any kind of stroke
Anti-shock soft grip ergonomic handle for perfect machine control
Fast charging system in charger provides optimum performance in tight working situations
FAQ:
What is a good drill for DIY?
A 550W drill is sufficient for most simple home DIY projects. The power of a cordless drill is measured in volts. The more powerful the drill, the higher the voltage rating. 

What is mini drill?
It's a tool used to create circular holes or hammer in screws. There are several different types of drills: some are powered by hand, some by electricity or compressed air, and a few are propelled by a combustion engine.

When buying a drill, what should I check for?
Look for the ones that have the most variation between them. Forward/reverse switch: The thumb and trigger finger should be able to operate it easily. Hand grip and voltage are also critical considerations.
Conclusion:
If you know another DIY or home improvement enthusiast who has been looking for a small cordless drill for a while but has admitted to needing some assistance narrowing down their options. Share what you read in this article with them so they can think about all of the possibilities you've seen and learn more about what's available before making a final selection!